Chronisar
With Chronisar you can easily transfer albums, artists and playlists from iTunes to your MP3 player, USB stick, SD card or smartphone.
True synchronization
Once selected, Chronisar keeps track of your music. No duplicate songs, no retransmitting when adding music, and no obsolete playlists. Manage your music and playlists with iTunes, and Chronisar takes care of the rest.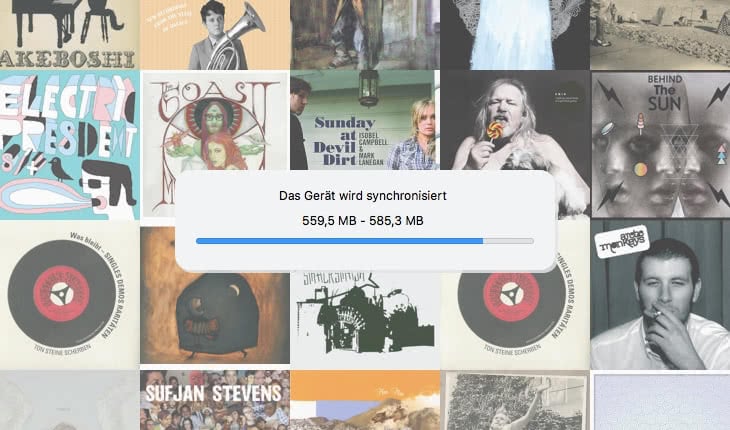 Fast and easy
No handling of folders, converter apps and other tools. Just put a checkmark on the music you want to sync. When setting up a new device, an assistant will guide you through all the necessary steps. And if you want, Chronsiar starts automatically as soon as a set device is connected.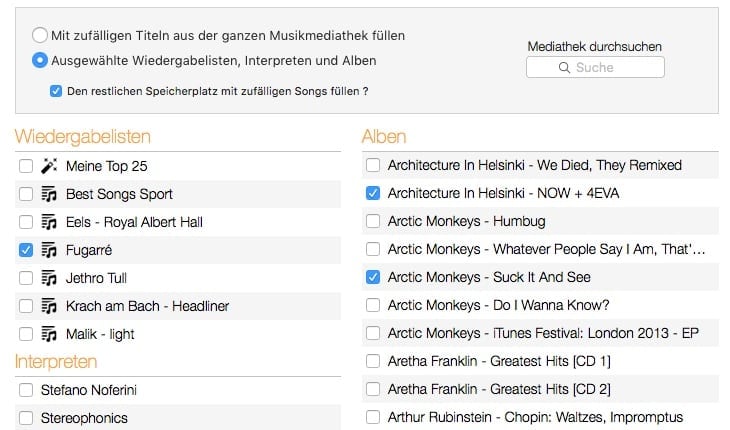 Flexible and powerful
Comprehensive settings for playlists and the folder structure on the device. Chronisar supports all popular audio formats that are also supported by iTunes. If desired, convert all other formats to MP3 format, benefit from the industry-leading MP3 encoder. Chronisar uses the latest and native technologies of your Mac: multi-threading, sandboxing and the robust and secure XPC service architecture.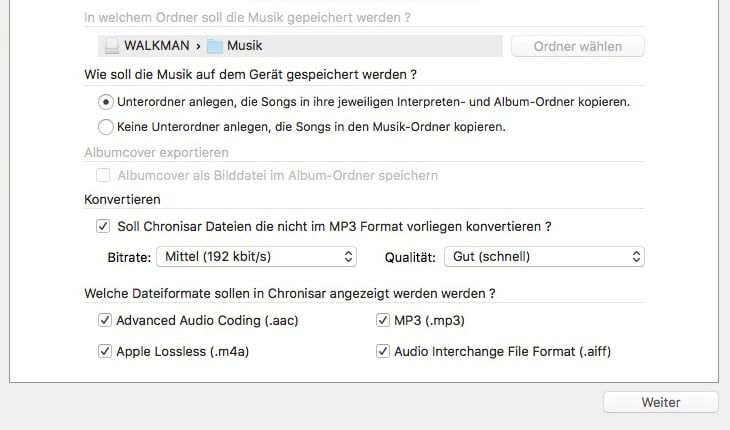 You are not sure?
Try Chronisar Lite! With Chronisar Lite, you can try out all the basic settings and see if your device and Chronisar work well together. No purchase needed, no risk for you. And if you're missing a feature, contact me and I'll do my best to implement it.